Skaterhelm - Gr. 48-52 - Midnight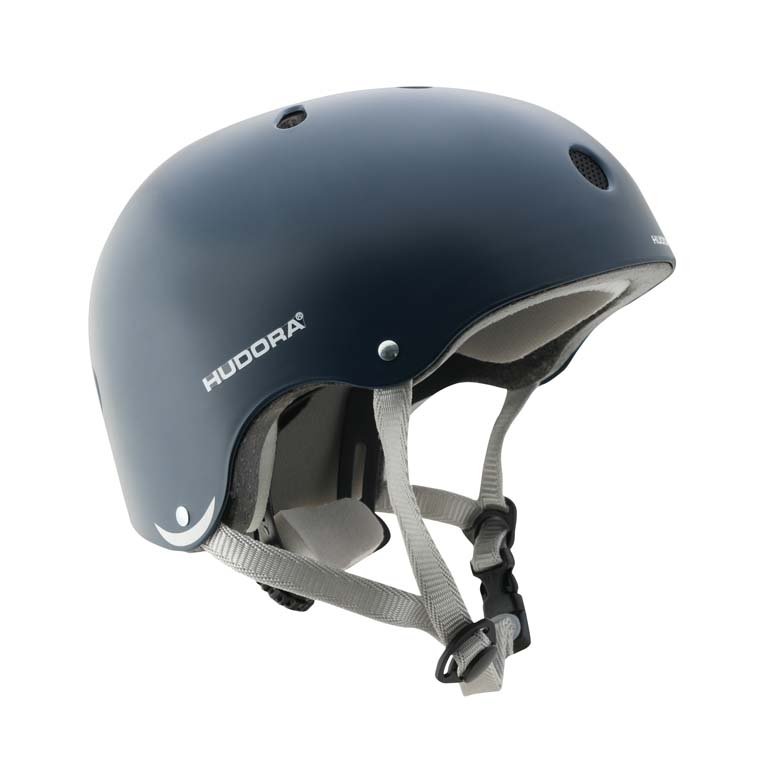 Skaterhelm - Gr. 48-52 - Midnight
Safety and style are not contradictory. The HUDORA skater helmet, size 48-60, midnight is stylish, avoids serious injuries and also feels good on the head. Initially a subculture, skating is popular today - the many skate parks around the world are proof of that. However, skateboarding is not entirely safe, as you skate on asphalt or concrete and the risk of falling is high - especially in the beginning. The robust skater helmet by HUDORA consists of an impact-resistant ABS shell with EPS foam padding. The extra-soft interior ensures pleasant wearing comfort. Retroreflective elements make skating in the dark safer. Eleven Air-Vent ventilation openings, some with insect mesh, prevent hair from sweating under the skate helmet. If you want to make skateboarding a long-lasting pleasure, you can't really do without a skate helmet. It's great when it also looks cool and casual. The helmet is available in three sizes - for a head circumference of 48-52 cm, 51-55 cm and for a head circumference of 56-60 cm.



Robust helmet, shell made of impact-resistant ABS
EPS foam padding
Comfortable size adjustment with knob
Adjustable chin strap
11 Air-Vent ventilation holes
Insect mesh front
Retroreflective safety stickers
Adjustable over 5 sizes
Available in 3 sizes: For head circumference from 48 to 52 cm, 51 to 55cm and for head circumference from 56 to 60 cm.
Caution: To be used with protective equipment only. Not to be used in road traffic. For further information and warnings, please refer to the assembly and use instructions.
Recommended Sales Price : 32.99 €